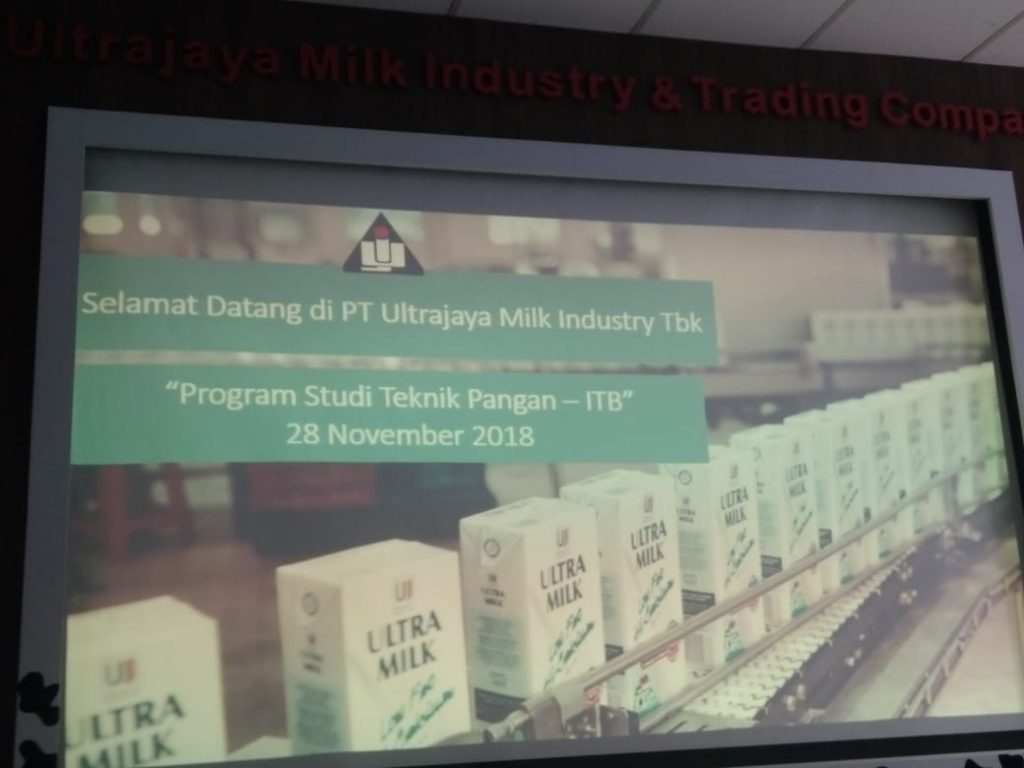 Wednesday, November 28, 2018, students of the Bachelor of Food Engineering Program – ITB made an industrial visit to PT Ultrajaya Milk Industry.
This industrial activity visit is one step for students to get a closer look at how the world of work they will enter after graduation. It is expected that from the results of this visit can increase knowledge for students related to the application of knowledge that has been obtained in lectures and increasingly motivated to study harder and know the essence and application of knowledge that has been given by lecturers.
The visit was led by the Chair of Food Engineering Program Ir. Ronny Purwadi, M.T., Ph.D., accompanied by Dr. Ir. Lienda Aliwarga, and Dr.Ir. Irwan Noezar, MS., Antonius Indarto, ST., M.Eng., Ph.D., and Dr. Ir. Melia Laniwati Gunawan., M.Sc.